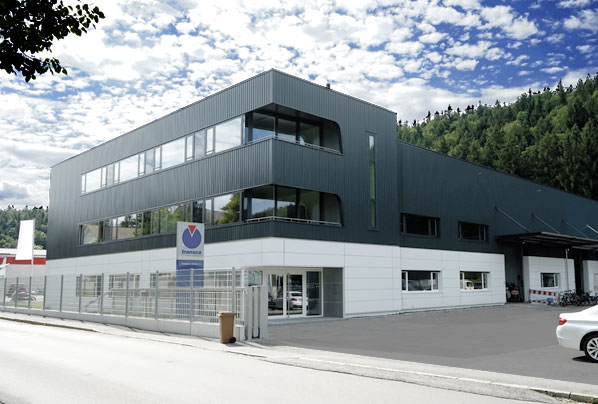 "We have now reached the home straight."
This is how the two managing directors, Mr. J. Brenner and Mr. G. Köpf describe the current building project. After a construction period of 2 ½ years, only minor modifications inside the two new production halls need to be made. This had been preceded by a construction phase, subdivided into several sections.
Excavation work for the new administration building began in April 2015. Until spring 2016 a new building with 4 floors and usable space of 800 m2 was built. It includes administration offices, the development department with production planning, conference rooms, break and changing rooms.
After moving into the new administration building, parts of the existing old building were demolished to make room for the new assembly hall. The construction works on the assembly hall lasted 9 months and were concluded by the end of the year 2016. At the beginning of 2017 we were able to move into the new hall and our assembly workers and electronics technicians put their new 600 m2 large workplace into operation. Additionally, our parts warehouse had to be integrated, in order to start with the third section of construction.
In February 2017 further demolition work was started with the aim of constructing a second production hall for our manufacturing department. Additional 450 m2 were necessary for positioning our processing machines in a useful way. In October 2017 we were able to move into the production hall.
Now that the outdoor area is completed – bring on the winter.